Our Story
ABOUT US
Andria Steak & Seafood Restaurant is located on the main street of Coral Bay,Pegeia ,Paphos. Long Before its construction in 1991, the place the restaurant is now situated in, used to be a vineyard.Passed down from grandparents to grandchildren this family spirit is what Andria Restaurant now stands for.
Top restaurant in Coral Bay - put it on your list!
Excellent food and service. Generous portions. Confit of duck and chocolate pudding were perfect. Definitely worth a visit if you are dining in Coral Bay.
A guaranteed excellent experience every time
My husband and I visit Coral Bay annually and our go to restaurant has been Andria's since we first came here in 2009. The staff, the ambiance and most importantly the food are nothing short of incredible. We have seen many changes to Coral Bay in this time but the one constant has been this restaurant. We always recommend it to friends and family and we look forward to numerous visits during our stay on the island. Never eaten better steak anywhere else we have visited in the world and often just the discussion of our visit sets us salivating. The team do a fabulous job of looking after all the diners and again…..the food…..if you visit Coral Bay, indeed Cyprus, and don't visit here is question your taste buds!
A meal to remember
Sadly we have only just discovered this restaurant. We have been coming to Cyprus since 2008. This steak and seafood restaurant is one of the best I have eaten in on my travels, and certainly the best in Cyprus. The steaks are excellent, tender, flavoursome and cooked to perfection. The ambiance was just right. The restaurant stands out as a jewel in the many restaurants of Coral Bay. It's not cheap but if you are dinning out for a special occasion, or don't mind spending that bit extra it's worth it.
The great restaurant in Paphos
Fantastic food, service and atmosphere! Large selection of very finely selected dishes. There is also a large selection of wines and other drinks. Very attentive and warm service. Thanks a lot! This is the best restaurant in Paphos! And thanks for the desserts! I don't like to take photos of food, but this time I decided to do it! I recommend to everyone!
One of the best meals we've ever eaten
We went to Coral Bay in early February not knowing how many local restaurants were closed. Thankfully Andria was open as it was one of the best meals we've ever had. They're not over-hyping the steak, it was soooo good, both the fillet and ribeye . One of us had seafood pasta and that was also delicious. Great wine list and desserts as well and very good service right from the point of contacting them to book a table. It's going to be hard to top this dinner. Expensive but worth it and not at all uncomfortable like some fussy fine dining can be. Relaxed and good portion sizes.
Restaurant of Choice
Always a favourite restaurant of choice , recommended this to family and friends for years. This visit was as usual exceptional- lovely menu choices. Excellent staff who were professional and knowledgeable….the sea bass is superb as are other dishes - wholly recommended.
Special selection
FROM OUR MENU
Rib - Eye Steak
The best cut over charcoal.
USA T-Bone
Chargrilled done Medium
Dry Aged Black Angus Fillet
21 days aged Black Angus steak over charcoal.
Lobster Thermidor
Baked with cheese sauce or grilled. (1200gr-1300gr)
Premium USA Angus Beef Roasted BBQ ribs
Slow cooked for 12 hours, juicy and tender, short ribs served with homemade BBQ sauce.
Salmon
Fresh fillet grilled, citrus zest, olive oil.
King Prawns
Grilled, mild curry & coconut sauce.
Grilled Octopus
With a salsa of tomato, onion, oregano, parsley and olive oil.
Rack of Lamb
French cut(450-500gr)
Grilled Iberico Pork Chops
With apple and blueberry sauce.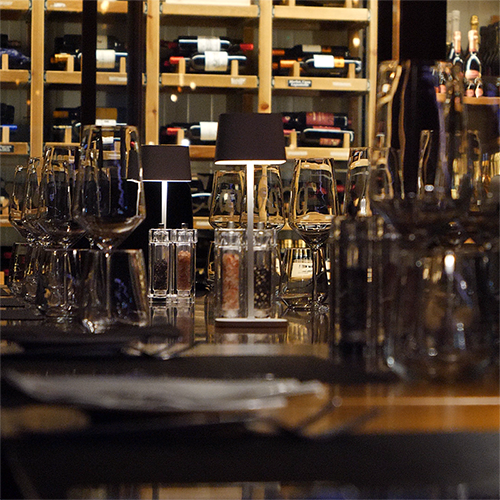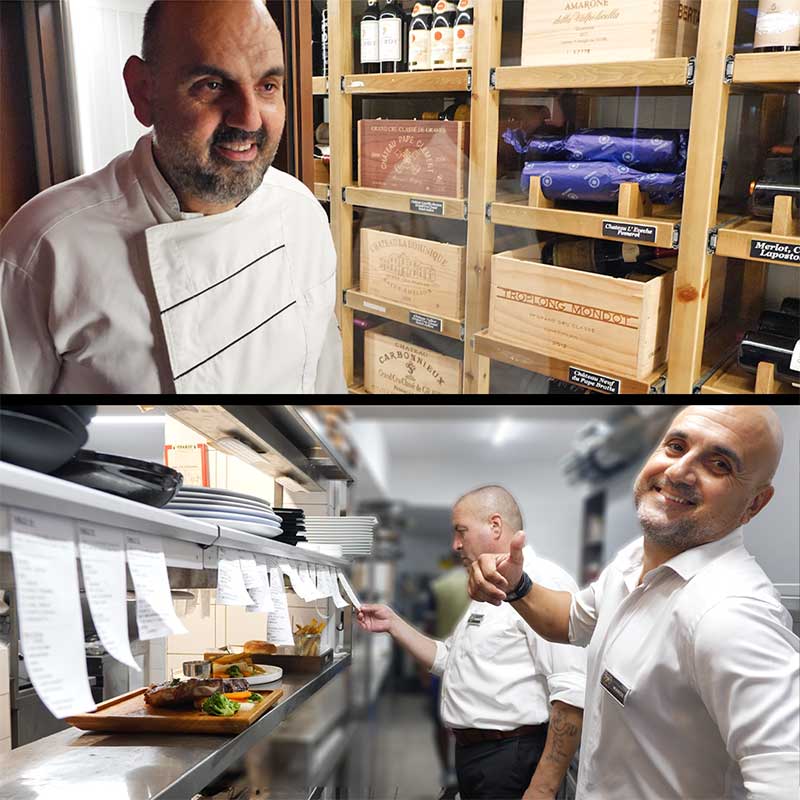 Our food philosophy
OUR TIPS
We promise an intimate and relaxed dining experience that offers something different to local and foreign patrons and ensures you enjoy a memorable food experience every time.
Andrias's tasty offers
FROM OUR MENU
Reservations
BOOK A TABLE